What if the Free Nations Cup?
FNC is a Warhammer 40,000 team tournament organised by the team behind the World Team Championships (WTC) to offer WTC teams and players an opportunity to face each despite the cancelation of the 2021 event.
It will follow the core format and values that make the WTC the unique event that it is. It will maintain the 'nation vs nation' aspect of the WTC, albeit with an expanded number of national teams, and will endeavour to deliver the same level of friendly but competitive competition that the WTC 40K community is famous for.
FNC will be a 5-round, 5-player, team tournament held on 9th & 10th October 2021 in Leoben, Austria.
We, the tournament organisers, all look forward to seeing you and your team at FNC this October.
What you need to know about attending the FNC?
At its core, FREE NATIONS CUP is a tournament that aims to bring together players from all over the world to compete in a friendly but competitive manner. FNC believes that everyone is entitled to be treated fairly regardless of gender, sexual orientation, age, disability, religion, colour, race, ethnic or national origins, political ideology, or socio-economic background. Furthermore, FNC subscribes to the principles of equality of treatment and aims to ensure that anyone who attends is able to do so in a discrimination-free environment where everyone is treated with due respect. FNC is committed to ensuring that everyone is able to attend FNC free from direct discrimination or abuse (physical, verbal or otherwise). As such, FNC will not accept nor tolerate any actions that would result in an attendee receiving any less favourable treatment by any other attendees on the grounds of: gender, sexual orientation, age, disability, religion, colour, race, ethnic or national origins, political ideology, or socio-economic background. FNC expects everyone to subscribe to, and do their best to uphold, these core principles by way of their attendance. We reserve the right to refuse entry to or expel from the venue, without refund, anyone who is deemed not to have acted to honour above standards.
FNC will always strive to deliver the best possible quality event to its entrants as is befitting an international team tournament. Equally, there may be a large amount of esteem attached to an individual player's attendance and participation within FNC. As such, their conduct should reflect the very best aspects of competitive 40k and thereby help elevate the standing of FNC, their respective national team, and even the global competitive 40k community as a whole.
For these reasons FNC feels it needs to be more proactive with regards to which players are able to attend the tournament. That is to say, in order to help preserve the integrity of FNC it will be necessary to exclude some 'bad actors' from attending the tournament as a consequence of their behaviour within the global competitive 40k community. Reasons for a player's exclusion may include, but are not limited to, repeated and documented cases of cheating at a tournament, conduct that is not becoming of a player as outlined above, or any other actions that would bring FNC into disrepute by way of their association as a participant of the tournament. Such cases will be treated on an individual basis and will be open for review at the TOs' discretion.
Whilst we appreciate some may feel this is oversteps the bounds of a TOs' powers, we hope that the community will support us in taking a tougher stance against so called 'bad actors' to ensure that FNC delivers the best possible experience for all attendees.
Sending a team to FNC
FNC seeks to maintain the WTC's 'nation vs nation' aspect, though with a slightly expanded format to allow the inclusion of more teams (see Registering for FNC):
Teams will be made up of 5 players who all must be able to show a record of nationality for representing a given country. Non-national 'mercenary' players may be permitted at the tournament organisers' discretion. This can be discussed with the tournament organisers on a case-by-case basis.
A team can have any number of non-playing members to act as a coach or assistant or any other additional role the team can think of, but they all need to adhere to the same restrictions and rules that are put in place for non-playing team members. They are an integral part of the team, and their names and roles MUST be stated when registering.
Each team must have one, and only one, nominated Captain (either playing or non-playing).
Dates & Location
Free Nations Cup will be held in Leoben, Austria on October 9-10 2021.
The location is the Sporthalle Leo­ben-Innen­stadt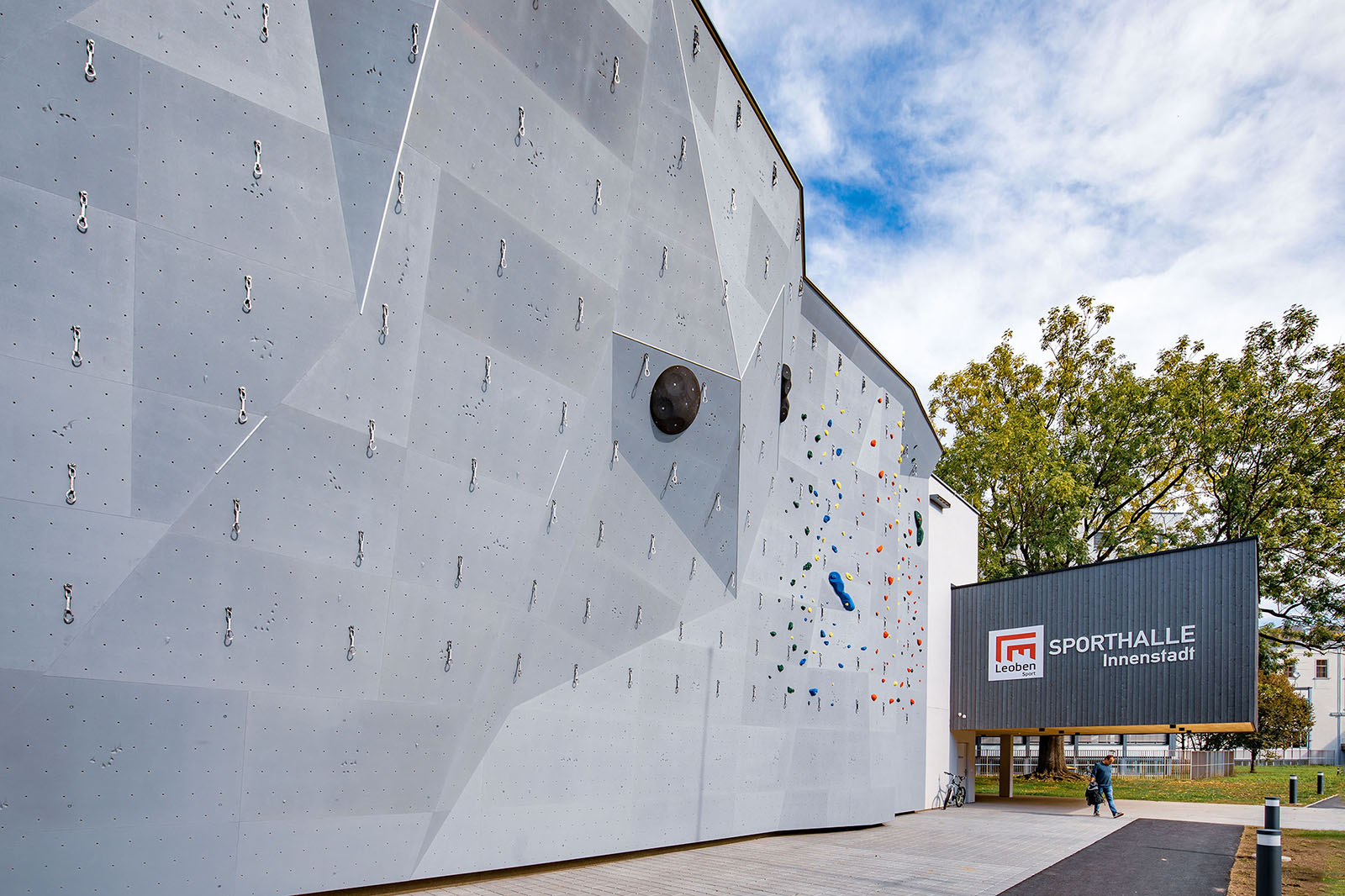 Adress: Roseggerstraße 8
8700 Leoben, Austria